ネイティブ日記
英語の日記をつければ英会話は上達する!初心者でも読める日記シリーズ (第103回7月29日〜8月4日)
2019/7/28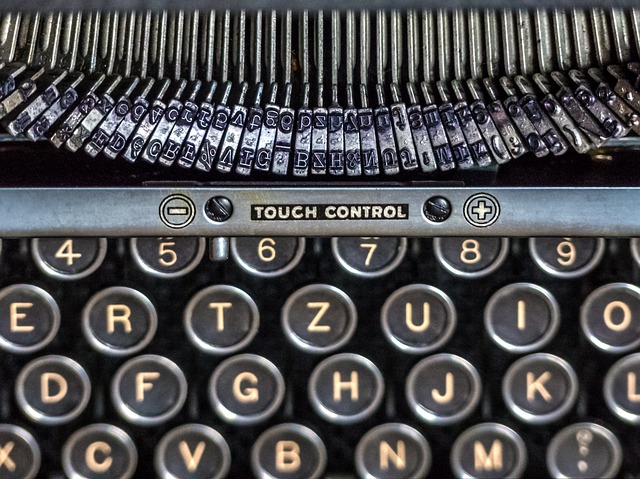 Monday, July 29th.   "Birthday Boy"
Last Friday, one of Willton students came to class with a box of delicious cakes.  Actually, they are my favorite cakes.  They are cakes from Harbs.  The cakes are not only delicious but they are also big!!  She brought the cake for Jeff who will have a birthday this week.   She brought enough cakes for everyone so we were all able to enjoy it.  Thank you so much, Masako.  We really enjoyed them!!
The cake I ate was lemon cake.  The lemon cake is actually one of my favorite cakes!!  I didn't know they had them at Harbs.  I definitely want to try it again.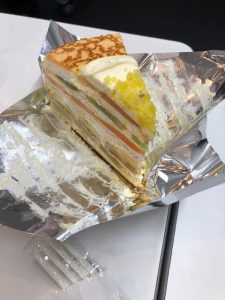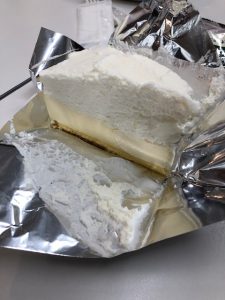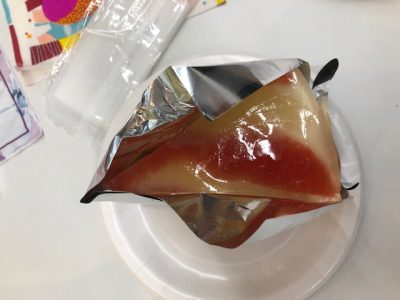 Thursday, August 1st.   "Serbia"
The other day, I had a chance to go to a party.  The people who were there were all interested in Serbia.  I didn't know anything about Serbia but I found out many things about the country, culture, and food.  What amazed me was the food!  It was really delicious.  Another thing that amazed me was that everyone in Serbia speaks English really well.   I didn't know this but many of the online English teacher in Japan is Serbian.   It made me want to go to Serbia!
It made me want to – ~したい気分になった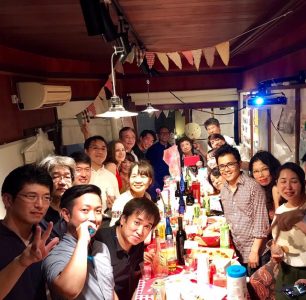 Friday, August 2nd.  "The power of boiled water"
I've been drinking boiled water for a month now.  I've written about that couple of times now.  I also told you the health benefits of it.   There's another good thing I realized.  Before I started drinking boiled water, I had trouble sleeping.  It used to be hard to fall asleep.  I also woke up in the middle of the night.  
These days, I can fall asleep quickly and what's more, I don't wake up at all.  I sleep pretty deeply.  The boiled water is supposed to make you think positively.  I didn't believe it at first but now I kinda believe it.  I think the reason I can fall asleep quickly might be that I don't have negative thoughts.   You might think that's crazy but I'm starting to believe in the power of boiled water.  
What I'm saying sounds really fishy but I'm telling you it works for me!!
fishy – あやしい