ネイティブ日記
英語の日記をつければ英会話は上達する!初心者でも読める日記シリーズ (第108回9月2日~9月7日)
2019/9/1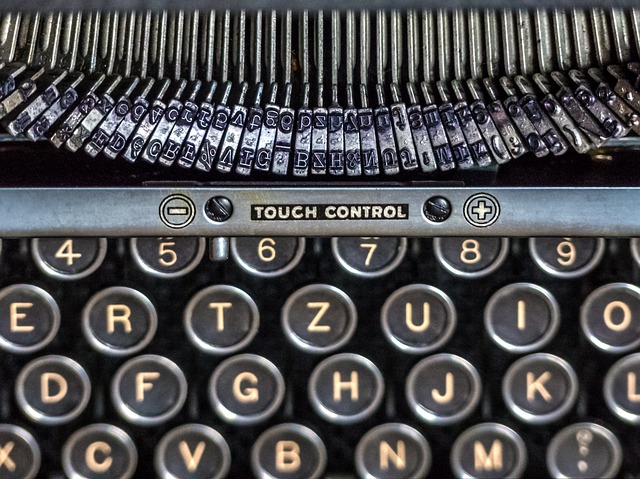 Sunday, September 1st.  "Movie I love"
In the '80s, I grew up watching a lot of good movies.  There's something about them that I love.  Next year, the sequel to Top Gun will be released.   The first one was in 1986.  I clearly remember the first one.  This movie made Top Cruise a star.  Everything about the movie was cool.  The soundtrack, the jacket, the action scenes.  In the first top gun, Tom Cruise was 23 years old.  When the second one will come out, Tom Cruise will be 57 years old. 
I think Tom Cruise is the only actor in Hollywood that can look so cool after so many years.  I can't wait for his movie to come out. 
There's something about them – なんか良いんだよね〜
Wednesday, September 4th.    "Hamamatsu Gyoza"
I took a short business trip the other day to Hamamatsu.  I went to a restaurant there and ate Hamamatsu Gyoza. It's supposed to be famous.  They served the Gyoza on top of a wooden plate.  On the side, there was bean sprout.  What's up with that?  Why is there bean sprout next to the Gyoza?  It didn't really make sense.   Anyway, it tasted really good.  It was soft and juicy.  I liked it.  
But to tell you the truth, I thought Ousho Gyoza is better.  The reason is Ousho gyoza is crispy on the outside.  I like the crispy ones.  The problem with Ousho is Gyoza is the only dish that's good there.  Does anyone agree with me?  Anyway, my short business trip to Hamamatsu was interesting.
It's supposed to be     –   〜らしい
bean sprout    – もやし  
 What's up with that?  – どう言うこと?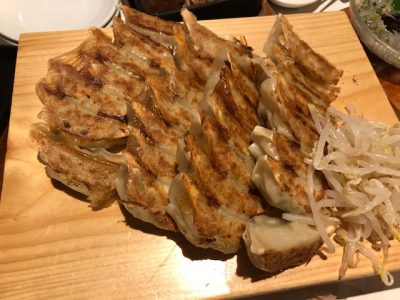 Sunday, September 8th.  "My dog"
I used to have a dog.  His name was Max.  He was an Akita and I got him when I was in High School.  I had wanted a dog for a long time.  I saved up my money by doing part time jobs.  He was actually really cheap because he had long hair.  Usually Akitas have short hair, but he was the only one with long hair.  The breeder said he would give me a discount because people don't want a long haired Akita.  For me, he was adorable.  He looked like a teddy bear.  
When he became an adult, he was huge.  He weighed close to 40kg.  He was a good guard dog.  He was too good sometimes because he even barked at our neighbors.  Anway, I recently found picuture of him so it reminded me of him.
adorable – 愛くるしい
barked – 吠える
reminded – 思い出した
Here's a picture of my Max and my sister.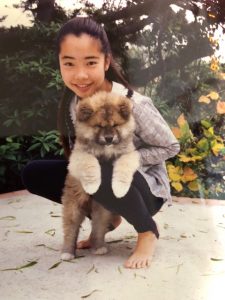 Max looking a little gay.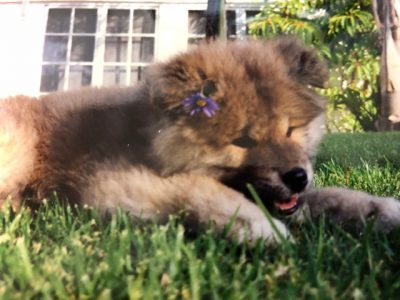 Max and me at the park.