文法・単語
Master English class recording Level 2&3
2018/12/15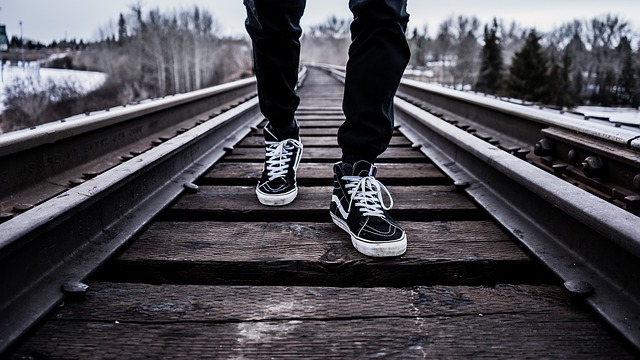 クラスで使うテキストの音声です。
マスターイングリッシュの生徒さん向けに作成しています。
Level 2&3  Working at a company  23   
What kind of business is your company in?
●We are in the manufacturing industry.  We create and sell industrial machines to companies.  In other words, it's a B to B business.  We have a pretty big share of the market.  
●We are a wholesaler.  We are in the food industry.  We carry all kinds of imported snacks.  We mainly sell to supermarkets.   There are a lot of competitors in our business. Therefore, my company is in trouble.  We have to cut prices to stay in business.
●My company is running a nursing home.  The problem we have in this field is there's a constant shortage of workers.  That's why the existing workers are expected to work overtime.  There's a heavy burden on the workers to work long hours. 
What's your working environment like?  How's your boss?  How are your coworkers?
●The workload that I have is too much.  I'm constantly under deadline to finish.  My supervisor is always on my back to complete the tasks.  I really feel pressured.  If I can't get it done, my supervisor often scolds me.
●Generally, the working environment is good.  I get along with most of my coworkers but there's one coworker I despise.  He's always kissing up to the boss. He's trying to get ahead in the company but I don't like the way he acts around people of higher position.  What's worse is he treats people in lower position like crap.  He's a real asshole. 
●Let me say, that working condition is great.  First of all, I have a lot of days off.  Many companies also has a lot of benefits like free classes we can take to improve our business skills.  The company also has a hotel that we can take advantage of for half the price all across Japan.  You can't ask for more.  
Do you have company trips or company get-together?
●We have company get-together couple times a year.  At that time, we have farewell parties and welcome parties for newcomers.  What I don't like about these parties is that the boss always goes too far.  He gets drunk and starts saying really mean things.  What's worse, he doesn't remember anything he said the next day.  Somebody needs to tell him off.  
●My company offers the employee on a company trip once a year.  The company covers transportation and accommodation. Last year, we took a trip to Guam.  The trips are meant to build a relationship with fellow coworkers.  The trips are voluntary but since almost everyone goes it feels mandatory. 
Level 2&3  About me  24
What's your weakness?
●One of my weakness is I'm not persistent.  I find things I like and I become passionate about it but I soon get tired of it.  Last time, I got into coding.  I started taking classes and reading books on it.  I kept it up for about 3 months and I suddenly lost interest.  I've repeated this behavior over and over in the past.  I'm not really good at anything but I know bits and pieces of many things.  I wish I could somehow fix this behavior.
●One of my weakness is I procrastinate.  Recently, I had to move.  I was supposed to call the utility company to cancel the old service and sign up for the new service.  I put it off until the day of the move.  When I got to my new apartment, I had no electricity, gas, or running water.  I had to live like a caveman for a couple of days.  I swore I would never do something like that again.  
What's your strength?
●My strength is that I can get along with people.  I always go out of my way to do things for others.  I like it when I can make people smile.  Recently, I planned a wedding entertainment for a friend who was getting married.  I made a video of all of her close friends. 
●I'm a dependable person.  I always get things done on time.   When my friends want to go on a trip, I'm usually in charge of the plan.  So everyone leaves is up to me.  I actually enjoy doing things like this.  
What's your motto?
The mottos I know are "follow your heart", "you only live once (YOLO)", "live your life to the fullest", "keep it simple", "where there's a will, there's a way",
Out of all the important sayings, I like YOLO.  When I face a difficult situation, I try to live by those words.  One time, my work was not going well and in my personal life things were not working out.  I felt discouraged but those words inspired me.
Level 2&3   Things I have. 25    
What's the most (precious/important) thing you own?  What kind of memories does it bring back?
●I'd say my car is the most important thing I own.  I got a loan and it'll take me 5 years to pay it off.  I don't think I deserve this car.  It was not a car I could afford.  The reason I got it was to show it off to girls.  Believe it or not, the car is a chick magnet.  I'm able to get girls that I would never have been able to.  The problem is I can't take them back to my apartment because I live in a shit hole.  I guess you can't have everything you want.  
●The watch my father gave me is the most precious thing I own.  He gave it to me on my 16th birthday.  It's a famous brand and someone like me should not be wearing it.  So I keep it somewhere safe.  Every time I take it out, I think about my father and the trouble he went through to raise me.  I'll cherish this watch as long as I live.  I hope to pass it down to my kids someday.  
●The most precious thing I have is the coat that I bought with the money I saved up for six months.  It's memorable because it was the first six months of my working career.  I bought a coat that would last me a long time.  It's been 10 years but it doesn't look worn out.  I'll keep taking care of it so I can wear it for another 10 years.  
What's something you bought recently that was good?
Recently, I bought a leather organizer.  I've always wanted one that will last me a long time.    It turned out to be a good buy.  My life has become a lot more organized since then.  I can keep a lot of things in it like, my notes, contacts, and not to mention my schedule.  Before I bought my organizer, my notes were scattered everywhere.  Now, it's neatly organized.   
What do you have your eyes on right now?
I have my eyes on the new I-pad.  I've been using a laptop before but it seems I-pads are as good as a laptop.  Not to mention, I-pad is much lighter than a laptop.  I can work on the train with an i-pad whereas laptop takes up too much room.  The downside is the price of an I-pad has become just as expensive as a laptop. I'm debating what I should do.  
Level 2&3   Taking care of yourself.  26
How do you take care of your health?
●I watch what I eat.  I never eat any junk food except for occasional pizza.  Once in a while, I love to eat a good hamburger as well.  These days I got into the habit of eating potato chips.  I can't get out of this habit.  It's sounding like I'm not a healthy eater after all.  
●The way I watch my health is by getting on the scale every morning.  In other words, I weigh myself every day.  I take down what I weigh in my notebook.  It's the best way to keep fit as far as I'm concerned.  You wouldn't believe it but I lost 8 kilograms.
●I get an acupuncture treatment twice a week.  I signed up for an unlimited treatment service with a clinic.  The therapist is outstanding.  
How do you try to look nice?
●I go in for a manicure once every 3 weeks.  The nail salon I go to offers membership discounts.  If I get the service three times, I can get one complimentary service.  The nail salon also has really good manicurists.  They are real experts.  I can count on them.  
●The hair salon I go to is really nice.  I get a haircut there once a month.  The hair stylist is well-trained and he's a good talker.  Not only can I get a nice haircut there but I can also enjoy a fun conversation.  
●I spend close to 30,000 yen on cosmetic, skin care, hair care products.  I'm not really sure if these things really have an effect.  Some of the creams I use are supposed to get rid of your wrinkles but I have not seen any result.  If it doesn't work, it becomes just a waste of money.  The important thing is to keep trying out products until you come across one that works. 
How do you indulge yourself?
●The way I pamper myself is to go to a public bath.  I take advantage of all the facilities and services.   First I use the hot rock bed and I sweat until I'm drenched in sweat.  Next, I take a bath and use the sauna.  After that, I sign up for the 60-minute massage.  Finally, I have something sweet at the restaurant they have.  
●The way I indulge myself is to go bar hopping.  I start off drinking beer at a sports bar.  Then, I head to a hole in the wall Izakaya with good seafood.  I drink Japanese vodka there.  I finish off with a fancy bar. I try to hook up with a girl there but I always leave empty-handed. 
Level 2&3 Looking forward and back. 27
What are you looking forward to in 2019?
●There are a lot of things I'm looking forward to in 2019.  One of them is to get a new car.  I've been saving up for it for a while.  Once I get the car, I can't wait to drive it around.  Especially, I've been wanting to go to Nagano.  I heard it's a great place to go for a drive.  It seems (like) the best season is in summer because you can see a lot of beautiful nature.
●There are some things I'm looking forward to in 2019.  One of them is to move to a new place.  I've been thinking about it for a while now.  The place I want to move is around Yagoto area.  The reason is it's safe and there are a lot of cool stores.  Once I move, I'll be busy settling in.  I hope I'll be comfortable in my new home by middle of the year. 
What do you have to do in 2019?
●There are a few things I need to do in 2018.  The most urgent thing is to see a doctor.  I've been having a stomachache for a while now.  I'm not sure why but it makes me worried that there might be something wrong.  I hope it's nothing serious. 
●There's really nothing important I have to do.  Wait… Let me think…. Oh yeah, I almost forgot.  I have to study for the TOEIC exam.  I've been putting it off since last year.  To tell you the truth, I don't feel like taking it because it's the most boring test in the world.  But, I'm required to take it for my job.  It's mandatory that all managers take it every 3 years.  I think it's ridiculous!
Looking back on 2018, how did it turn out?
●Looking back on 2018, I think it turned out ok.  One good thing was I got to start Yoga lessons.  I had been wanting to start it for a while.  I realized Yoga is really good for me.  I was able to get rid of my backache since I started.  I suffered from my backache for a long time so when I was cured, I was truly happy. I couldn't be happier. 
●Looking back on 2018, it didn't turn out the way I hoped.  I was supposed to study harder for my accounting license but I got lazy.  I know I could have studied harder.  I regret that I saw all seasons of the drama Lost.  It was too addictive!  I couldn't help it.  I would have studied If I had not started watching that drama.  So, it's not really my fault.  The drama was too good!
Level 2&3  Winter Holiday.  28
How did you spend your winter holiday?
●I spent most of my time chilling at home.  I was lying around watching TV.  The thing is there's nothing good on TV during New Years.  I decided to watch a drama I'd been wanting to see.  I started watching it and I totally got hooked on it.  I saw one episode after another.  I ended up watching all of the seasons during the winter break.  I kinda regret doing that now.  I could have done something more productive.  
●I spent time with my family.  I don't get to spend time with them as much as I want to when I'm working so it's nice to be with them.  We didn't do anything special.  We just had dinner together and we mostly talked about what's going on in our lives.  My sister told me she's thinking about getting a license in real estate license.  I encouraged her to do her best.
What did you eat?
●I got to eat roasted chicken for Christmas.  I had been wanting to eat that for a whole year. Actually, every year I buy this roasted chicken at a Brazilian restaurant.  It's kind of a yearly ritual for me.  The chicken is really something.  There's a long line in front of the store on Christmas eve.  It's best to reserve it.
●I had a chance to eat New Year's food.   My mother still makes the traditional Japanese New Year's food.  It takes a long time to make it.  She takes the trouble to make it every year.  It's a yearly ritual for our family.  Since the food lasts a long time, we eat it for 3 days straight. 
Who did you see?
●I was able to see my old friends.  I usually go back to my hometown for winter break.  I have 4 close friends that I always see at the end of the year.  They are my buddies from school days.  We catch up on what's going on in our lives. Recently, one of my friends had his first child.  We all celebrated it together. 
●I got to see my grandmother that I had not seen in a year.  She's getting old and she has a bit of dementia.  She often says the same things many times.  I feel it's sad but it's part of life.  We just have to accept it.   I want to see her as much as possible this year. 
Level 2&3  Sleeping.  29
Do you sleep well?
●I'm a deep sleeper.  I sleep like I'm passed out.  I think I use up all of my energy during the day so I sleep really deeply.  In other words, I sleep really well.  When I wake up, I feel completely refreshed and I'm ready to take on the day.  On the other hand, my husband is a light sleeper.  First of all, it takes him a while to fall asleep whereas I can sleep as soon as I get into bed.  He also wakes up couple times a night.  I feel sorry for him because he does not sleep well.  He does not look rested when he wakes up.
●I'm a light sleeper.  I often toss and turn for about 30 minutes before I start to feel sleepy.  When I'm sleeping, my family tells me I talk in my sleep a lot.  One time I was sleepwalking in the kitchen.  It's crazy.  I also have a lot of dreams.  Sometimes, I have nightmares and I wake up screaming.  I scare the crap out of my family members when I do that.  Maybe, I should see a specialist to get it treated. 
Do you take naps? Do you take a break during the day?
●I usually take a power nap.  After I take a nap, I feel renewed.  I feel that everyone should take a short nap.  I'm sure that it'll help work performance.  I'm usually much more productive after a short nap.
●In most cases, I take a short break around 3:00 pm.  I guess you can call it my tea break.  I usually have some kind of snack ready.  It's actually my favorite time of the day.  I put on some music and I enjoy my snack of the day.  This 30-minute break really refreshes me.  
Are you particular about any sleeping products?
●One thing I'm particular about is my pillow.  Ever since I slept wrong, I have been into pillows. First I bought a low-resistance pillow and next I tried the high-resistance pillow.  These memory foam pillows were both expensive.  At first, they were right for me, but I still did not feel comfortable.  One day, I spent a night at my friend's house and the pillow she let me use was the best I had ever used.  I asked where she got it and she said, "Nitori, for 700 yen".  I was shocked to know this because I spent a fortune on pillows but the best one was the cheapest one.  I feel the right pillow makes a difference in your sleep but don't spend a fortune. 
●I'm pretty particular about the darkness of my room.  Did you know if there's any light when we are sleeping, our bodies can't fully rest.  It's best to be in pitch darkness when we sleep.  That's why I invested in a curtain that completely blocks out any light coming in.  I feel it makes a difference in my sleep. 
Level 2&3 People around you.  30
Who do you see most often (other than your family)?
●Unfortunately, The person I see most often is my boss.  He's a real douche.  He's really bossy and nosy.  He's always on my back about something. What really annoys me is that he asks me personal questions.  I always want to say, that's none of your business!  On top of that, he's a real ass kisser when he's around people in higher position.  Then he talks down on to people of lower position.  There's no one more annoying. 
●The person I see most often is my coworker who sits next to me.  He is the nicest person.  Actually, he's too nice so everyone takes advantage of him.  I feel annoyed by him sometimes because he lets others push him around too much.  I sometimes tell him to put his foot down. 
Who's your oldest friend?
I would say Ken is my oldest friend. We've known each other since we were in elementary school.  The thing is we have different views on many things. He's very opinionated and competitive.  I'm easygoing and cooperative.  He can be annoying sometimes but overall he's a nice guy.  I see him from time to time and we catch up on what's going on.
Who's your newest friend?
I can say that's Misato.  She's a type of person I had never met before.  She's very unique and confident.  She's her own person so she does not go with the flow.  In other words, she has her own way and she doesn't let others get in the way.  I admire her ways.  I wish I could be like her.  I tend to get influenced easily and I'm always afraid of what other people might think of me.  
Level 2&3 Health Condition. 31
How's your health condition.
●I would say it's ok.  From time to time, I suffer from a migraine.  I've had this problem for a long time so I learned to deal with it.  Other than that, I strain my back every 2 or 3 years.  That can be a real pain (in the neck).   When it happens, there's nothing I can do.  I just have to accept it and deal with it the best I can.
●I can say it's really good!  It can't be better.  I started taking special supplements that's imported from the U.S. It's a bit pricey but it's totally worth it.  Actually, I've really been into health products.  Right now, I try not to eat food with additives and preservatives.  In other words, food with a lot of chemicals.  Instead, I try to eat more organic things.  Since I made the change, my health condition has improved a lot.  
Have you ever been injured?
●I have to say I've been injured several times.  Once, I broke my bone when I slipped and fell.  I hit my shin and it broke.  I had a cast on my leg and used clutches for several months.  It was such a pain (in the neck).  It took a long time to fully heal.  I never want to experience that again.
●I can say I've never had a major injury.  However, my brother cut himself with a knife before.  It was a real deep cut so he was carried to the hospital by an ambulance.  He had to get 7 stitches.  It completely healed but it left a big scar on his hand.  
●One time, I had a car accident.  I hit my face on the airbag and I had a big bruise on my forehead.  I also had a black eye.  Other than that I was ok.  The injury could have been worse because it was a big accident.  I'm glad it was a minor injury. 
Do you get health or dental checkup?
●I go in for a health checkup once a year. Basically, I seem to be pretty healthy.  I have a minor problem with my cholesterol level.  It's bit above average so I have to be careful with what I eat.  Actually, my mother has high blood pressure so I have to watch that as I get older.
●I just went in for a dental checkup and they found a cavity.  I was really shocked because I always brush my teeth very carefully.  I will get a dental crown. I have a choice between metal and ceramic.  The insurance covers for a metal one but the ceramic one will cost me a lot of money.  I'm considering which one I should get.  Of course, the ceramic one has a better appearance. 
Level 2&3 Working Condition. 32
What do you like about your work?
●The thing I like about my work is the people I work with.  I get along with them.  In our office, we joke around a lot so it's a nice working atmosphere.  Everyone is really cooperative and we help each other out.  When we get off work, we sometimes go drinking.  It makes work enjoyable when you are around people you like.
●What I like about my work is I enjoy doing sales.  I get to meet all kinds of people and I feel my work matters.  Sometimes, my customers really appreciate my work.  I really feel my work is rewarding when I hear those words.  Of course, there are tough things about my job, but I always feel I'm glad I kept it up.  
What do you dislike about your work?
●What I don't like about my work is the working condition.  The company requires us to meet a certain sales goal every month.  In other words, there's a quota we have to reach.  If we don't meet the quota for 3 months straight, we have to redo our sales training.  Also, we are evaluated at the end of the year so you don't want your sales record to be bad.  Not to mention, your reputation matters a lot.  So we work our ass off to meet the quota every month.  So far, I have never failed to meet a quota.  But who knows, maybe next month I might mess up.  I'm constantly under that pressure.   
What type of work are you interested in?
●I've always been interested in working as a consultant.  I have a lot of business knowledge and experience.  I've worked in many fields so I feel I'm qualified to become a consultant.  I would like to make that shift some day.
●I'm kinda interested in working in the entertainment industry.  I love all things related to celebrities.  If I can work at a TV station, I can meet celebrities every day. That would be a dream come true for me.  I'm not particular about the type of job I do as long as I can be in the entertainment industry and get a chance to come across famous people.  
Level 2&3 Travel. 33
Where have you been?  Talk about your experience.
●I have been abroad a few times. Most recently, I visited New York.  I had always wanted to go there.  New York is both historical and modern.  It's so interesting to see both sides of New York.  New York has a long history of immigrants.  So many different kinds of people came to New York and created New York.
●I just visited Takayama.  It was my first time to go there.  It was more interesting than I expected.  I always thought Takayama is a cheap Kyoto.  I was wrong. What impressed me about Takayama is the fact that it's surrounded by a lot of beautiful nature.  So it makes the small village looks authentic.  I also got to try Houba Miso.   It really went well with rice.  I couldn't get enough.  
What kind of place do you like going to?  Do you like to see nature, cosmopolitan city or historical places?
●I tend to go to places that have history, tradition, and culture.  I love to see ancient architecture.  The place I fell in love with is Rome.  It has so much to see.  Before I went, I studied the history of Rome.  It's so fascinating.   I love studying about a place before I visit.  I can appreciate the place a lot more.  Right now I'm studying about Egyptian history.  Next year I want to visit Egypt to see the pyramid.  There's so much mystery to the pyramid.  It's so fascinating. 
Where do you want to go next?
●Let me see, the place I want to go next will be Melbourne in Australia.  The reason is Melbourne has been chosen as the best place to live 6 years in a row.  I heard that it's safe, clean, and modern.  Also, it's supposed to have good infrastructure, transportation, and many things to do.  It seems to be a lively city.   My style of traveling is I like to find one good place and keep going there until I know the place well.  I want to check out Melbourne to see if it's worth visiting many times.  In the past, I've visited Big Island in Hawaii a lot.  I feel it's starting to get old for me.  It's time to find a new destination.
Level 2&3 Entertainment. 34
What kind of entertainment do you like? (Netflix / Youtube / movies / Tv programs / games / sports / shows / concerts / music / Karaoke)
●My favorite entertainment right now is watching You Tube.  It's hard to say which channel I like the most but If I had to say, I would pick Cococoro's Kitchen.  I love to cook food and this channel teaches you how to cook simply.  For instance, we've all cooked peperoncino or fried rice.  But have you ever wondered why your cooking tastes different from a restaurant?  Well, this channel shows you how to make it like a pro.  I've tried it the same way and it tastes 100 times better!  You gotta give it a shot.  
●Right now, I'm into playing games on my cell phone.  It's really addictive.  It's a role playing game and you play it with many different people from all over the world.  It's so interesting because you feel you are a part of something.  You also get to meet all kinds of people in the virtual world.  Because of this game, I hardly meet new people in the real world.  I think the virtual world is so much more interesting!
What's your favorite movie or book?
●My favorite movie is called Shawshank Redemption. Tim Robbins is in it.  I've seen it over and over because it makes me feel good.  It's about a character who goes to jail for a crime he did not commit.  He has to tolerate a terrible condition in prison for many many years.  During that time, he never gives up hope.  In the end, there's a happy ending.  The movie inspired me to keep trying no matter what. You gotta check out this movie if you haven't seen it. 
What live performances have you seen?  (match / game / tournament / competition / exhibition / race / concert / show / theater / [dance] performance)
●Recently, I saw a dolphin show at an aquarium.  First I was reluctant to see it because I'm a middle-aged man and I felt the show was for kids or teenagers.  My family forced me to see it.  When the show started I said, "wow!" and "oh~!" more than anybody.  I was blown away by the dolphin's performance.  I was impressed with how well they can jump in synch.  After the show, I admitted that I was wrong not to want to see it.  
Level 2&3 Myself 1. 35
Level 2&3 Myself 2. 36
Level 2&3 Crime 2. 37
Level 2&3 Learning 2. 38
Level 2&3 News. 39
Level 2&3 Your day. 40
Level 2&3 Things I want to do. 41
Level 2&3 Your ability. 42
Level 2&3 Maturing. 43
Level 2&3 Favorite places. 44
Level 2&3 Japan. 45
Level 2&3 Believe it or not. 46