ネイティブ日記
英語の日記をつければ英会話は上達する!初心者でも読める日記シリーズ。(第48回: 6月10日~6月17日)
2018/6/12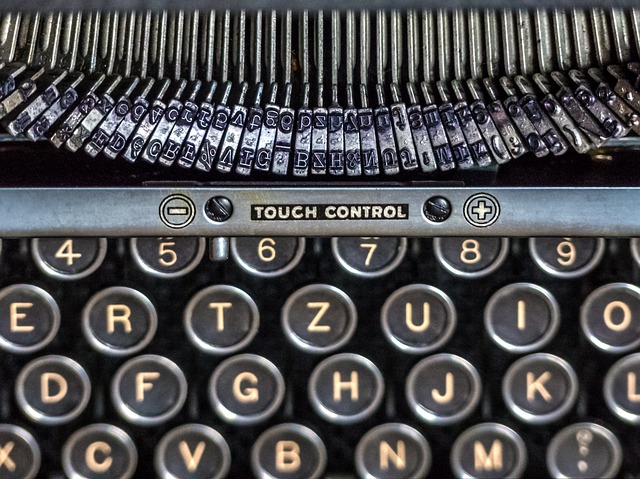 Monday, June 11th "I lost my coin case"
Last week, I lost something important.  I have a coin case that I got as a present, but I lost it.   I knew I lost it at the mall but I was not sure exactly where.  I called the lost and found of the supermarket.  I was not expecting that the coin case would be found but they said, "yes, we found it".  I was amazed!  Actually, in the past I've lost things but every time someone found it and they came back to me.  Every time it happens to me, I'm amazed how honest the people are in Japan.  
lost and found 「忘れ物取扱所」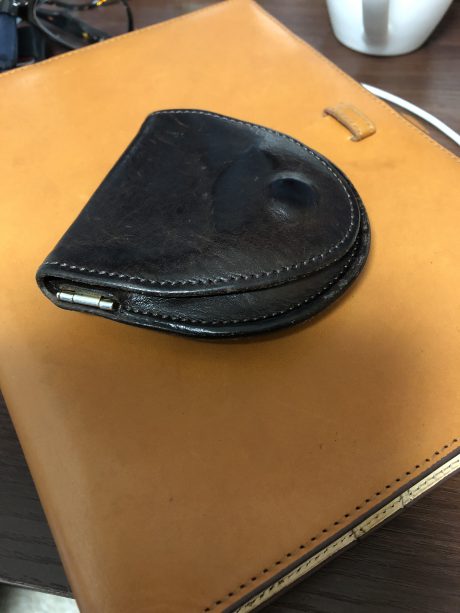 Wednesday, June 13th  "Ajisai Tea Ceremony"
A group of my students will attend an event called "Ajisai Tea Ceremony" this Saturday and Sunday.  I'm glad to hear different student groups going out and having fun outside of class.   It seems this event is held every year at Shiratori garden.  Actually, one of my students will be working as a volunteer at this event.  
This event is special because it is a cross-cultural event so many international people will be attending.  The flyer says that a non-Japanese residents of Nagoya will offer a bowl of tea.  Also there will be beautiful hydrangeas in full bloom.  If you have time, please go check it out with your family and friends.  The event is open to the general public.  Admission fee is 300 yen for adults, children under 14 are free of charge, and for Senior citizen it's 100 yen.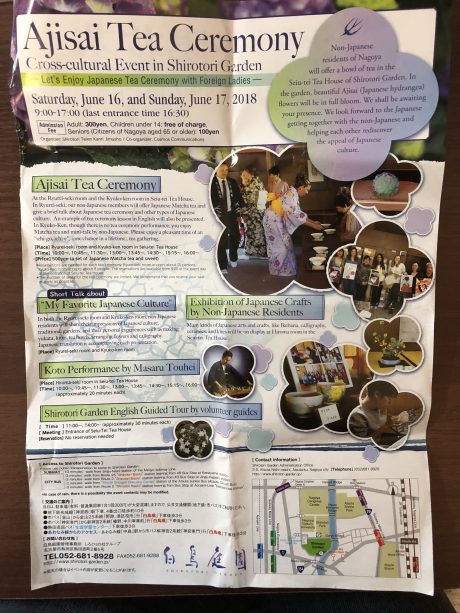 More info
↓
http://www.shirotori-garden.jp/calendar/june/ajisai/index.html
Wednesday, June 13th "Nagoya Science Museum"
Have you been to the Nagoya Science Museum?  If you haven't, I higly recommend you check it out. Yesterday, in my day time class, I asked my students if they've been there.  Only one out of six students raised their hand.  I was a bit surprised because I thought everyone had already visited it.  I know most of my daytime students have grandkids.  If you are one of them, and you are looking for fun things to do with your grandkids, it's a must-see place!  As you already know, Nagoya Science Museum has the biggest planetarium in the world.  Not only that, the whole building is filled with fun things to do.  The thing that's great about the museum is many of the displays are interactive so kids will be interested in what they are seeing.  You don't have to be a kid to enjoy it.  It's just as fun for an adult.  I guarantee it!  
I found a good video in English that introduces the museum.  The way the lady in the video speaks English is not too fast so I think it's good for English learners.  Please try to watch it.  
one out of six    「 6人中の一人」
must-see 「必見」
filled with 「詰まっている」
guarantee it 「保証します」