ネイティブ日記
英語の日記をつければ英会話は上達する!初心者でも読める日記シリーズ。(第49回:6月18 ~ 6月24日)
2018/6/16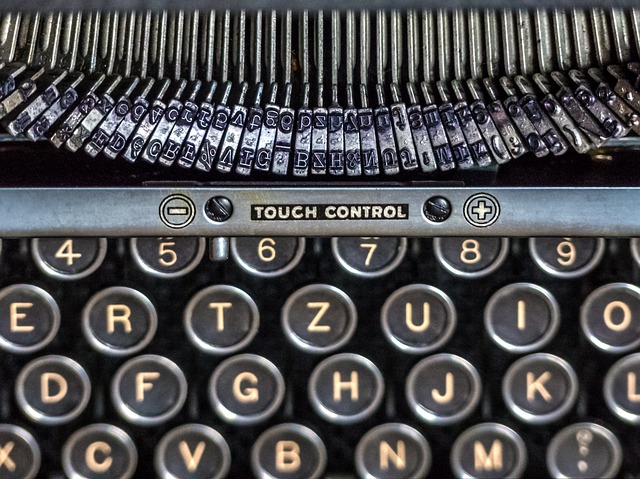 Sunday, June 16th   "Kyoto Tour Review"
One group of students from my daytime class just went on a walking tour of Kyoto.  I've previously recommended this tour on my blog before.  Actually, this was introduced to me first by my private students.  They told me they found an English walking tour that was really fun.  So far two groups from my school went on the tour and both reviews have been really great!  Both groups have told me they are more confident that they can understand spoken English better.  The tour guides are all bilingual Japanese so they speak English clearly.  The students have told me they did not understand all of what the guide said but for the most part they understood it.  I'm proud of them.
One group told me there's one downside of the tour.  There's very little lunch break.  It's a 5-hour tour from 10:00 am ~ 3:00 pm but you only get 15 min for lunch. It was recommended that you pack rice balls so you can eat it while you are on the tour.  Also, it's getting hotter and hotter so I recommend you go now or you wait until fall.  I don't want my student suffering from heat stroke.  
I highly recommend this tour to all my students.  I heard there's a shorter tour at night.  I think it'll be better to go on the night tour if you would like to check it out in summer.  You can practice your listening skills and also make some English speaking friends on the tour.  Check it out!!
confident 「自信」
Reviews 「評判」
for the most part 「大部分」
downside  「悪い点」
heat stroke  「熱中症」
More Info about Waraido →  http://www.waraido.com/walking/index.html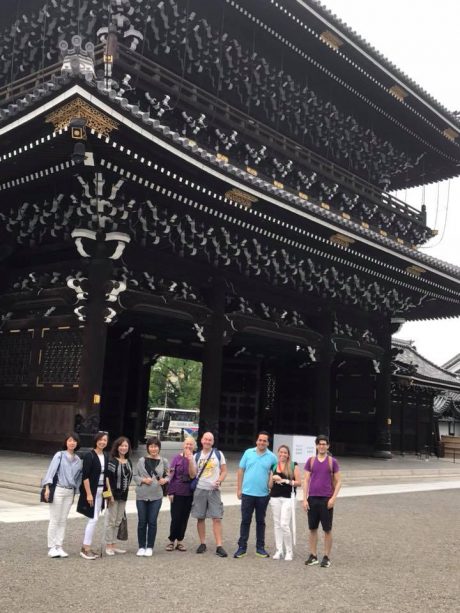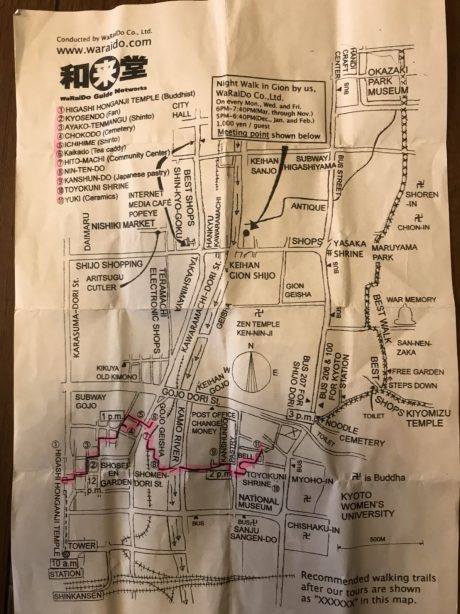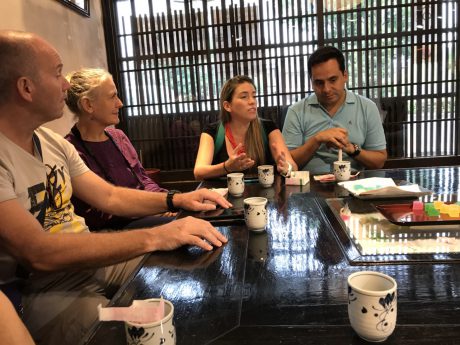 Wednesday, June 20th  "Friends" and "Full House"
In my Master course, we are beginning the practice of listening skill.  Acquiring listening skill is actually much harder than acquiring speaking skill.  I usually teach my students basic speaking skill before I get into teaching them listening.  
There are some students of mine who are ready to go to the next level.  The material I use for this is through American Dramas.  I especially like to use "Full House" or  "Friends".  Fortunately, we live in the age of Netflix (online video streaming) so my students can see a lot of dramas any time they want.
I feel that "Friends" and "Full House" is the best material for acquiring the listening skill.   
Thursday, May 21st  "You made my day"
Today was the day we switched classes in our daytime course.   To my surprise, I was showered with a lot of gifts.  I'm really thankful for my students. I was given a huge mango, Dean and Deluca products, Toyama souvenir and Cherry pie.  
A couple of weeks ago, I wrote a journal about wanting to eat pies.  In America, you can eat pie anywhere but in Japan, it's hard to find a store that sells pie.  I mentioned in my blog that there's a pie store called Anne Millers in Tokyo.  One of my students happened to find it when she was in Tokyo the other day.  She decided to buy me a pie and she took the trouble to bring it all the way back to Nagoya.  I ate the pie today and it really made my day.  
I want to thank all students who always give me things.  I'm truly blessed.   Thank you all.  
took the trouble 「わざわざ。」
blessed 「恵まれている。」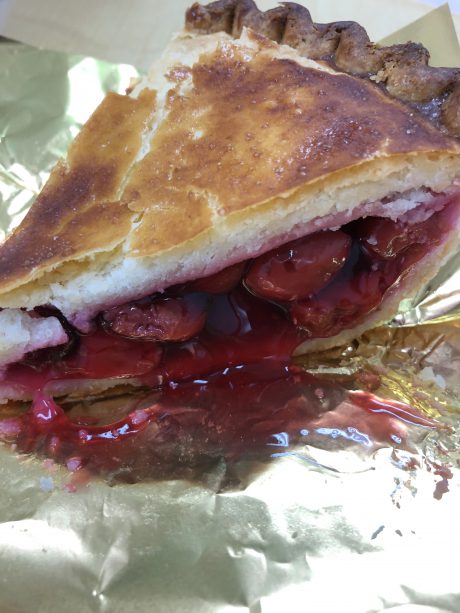 or