ネイティブ日記
英語の日記をつければ英会話は上達する!初心者でも読める日記シリーズ (第66回:11月5日 ~ 11月11日)
2018/11/4
Monday, November 4th "TV Work"

One of my former students contacted me last week.  I haven't talked to her in a while so it was a nice surprise.  She works at a TV Station as a journalist.  She's really smart and hard working.  I really respect her.  Anyway, she asked me if I can help her with something.  She told me to come to the TV station so I went there last Tuesday morning.  She took me to a room where all of the editings of programs are done.  It was my first time to go to a TV station.  It was really cool.  I actually saw the same News studio that I've seen on TV.  I also saw some celebrities that I recognized but I don't know their names.  Anyhow, what I did at the TV station is top secret so I can't tell you here.  Please ask me in class.   It was a really nice experience for me to see how programs are made.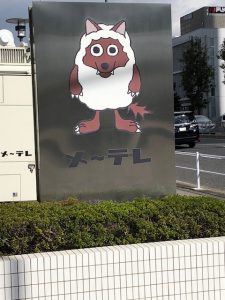 Wednesday, November 7th "High Blood Pressure"


On Tuesday, I went to have a health check.  It's been 3 years since I got my last one.  I've been kind of busy so I put it off.  My results were not that good at that time.  Especially my cholesterol level was not that great.  I'm not sure what will be my result this time but I guess it won't be that good.  
One thing really surprised me this time.  The doctor told me you have pretty high blood pressure.  I don't know why because I keep my weight down.  Besides that, I don't smoke or drink.  Generally speaking, I look fit.  However my blood pressure is at a dangerous level.  When they measured it, it was 140 over 100.  The doctor said your lower pressure is no good.  He suggested I buy a sphygmomanometer (血圧計) so I ordered it on Amazon right away.  Thanks to Amazon Prime I got it the next day, so I measured myself.  It was 150 over 110!!!  Dang!!  I have no idea why it's so high!!  Well, actually my mother has high blood pressure but I'm still young!  
I decided to take this problem seriously and I'll try to lower my blood pressure.  If you know any good ways, please let me know.  
I decided to buy a Sphygmomanometer by the company OMRON because my student works there.  It's a really good one and it was fairly reasonable.  I'm very satisfied with it.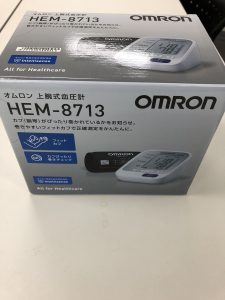 Sunday, November 11th "Students in Kyoto"


It all started with two students visiting Kyoto and trying the 5-hour walking tour.  They told me they had a good time.  Since then, I've been telling other students to check it out.  So far 3 groups of students have visited the tour now.  Just last week, another group has visited the tour.   They also said they had a good time.   I've written about this many times but for those who don't know about this tour, let me simply explain it.
The tour is called 和来堂 http://www.waraido.com/japanese/aboutus/index.html
It's a 5 -hour walking tour with an English guide.  The guests are from all over the world.  It's a great way for you to be in an English speaking environment for 5 hours.  I higly recommend it.  
I found other English walking tours in Kyoto.  I think it'll be really fun to go with a group of friends who are studying English.  
The 10 Best Walking Tours in Kyoto. https://www.tripadvisor.jp/Attractions-g298564-Activities-c42-t183-Kyoto_Kyoto_Prefecture_Kinki.html


The group of students that went this time.