ネイティブ日記
英語の日記をつければ英会話は上達する!初心者でも読める日記シリーズ (第73回:12月26日 ~ 12月31日)
2018/12/26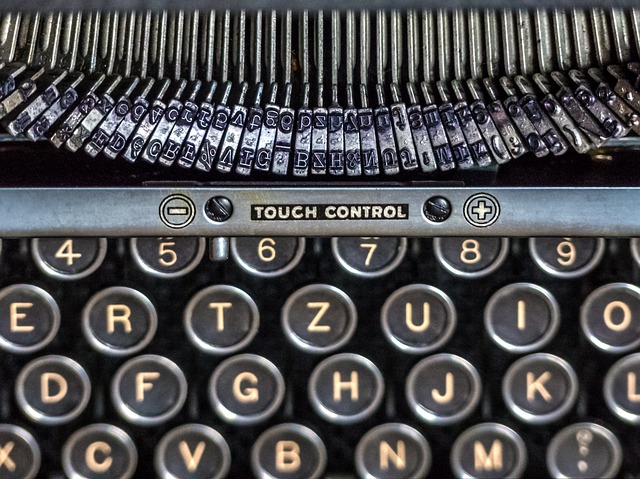 Monday, December 25th  "Spotted Garden Eel"
Do you know a sea creature called "Chin Anago"?  In English it's called "Spotted Garden Eel" I saw them for the first time today.  They are about 40 cm but they only stick one third of their bodies out.  They usually face towards the drifting underwater current and try to catch any drifting food.  
That's all day do every day.  It sounds like a really boring life.  But when you watch them, it'll make you feel relaxed and peaceful.  Our lives are full of things we have to do.  It's exciting and fun but sometimes you just want to drift in the current like these "Chin Anago".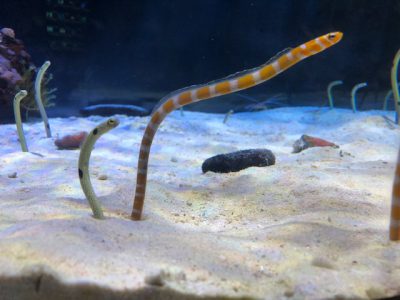 Tuesday, January 1st 2019.  "Happy New Year!"
I wish everyone happy 2019!  I hope you are having a nice winter vacation.  Last night I had Sukiyaki and Sushi for dinner.  It turned out to be a good new year's eve.  I watched TV a little bit but I didn't find it interesting.  So I started watching a cooking channel on You Tube.  There was a series on making pasta.  They made it look easy to cook it so it made me want to try it.  So this year I want to start off learning how to cook really good pasta.  That's my first New Year's resolution.  I'll show you my master piece pasta once I make it.  I'll try to make it instagramable.
 Tell me what you'll be doing this year in class.  All classes will start Monday, January 7th!  See you then! 
instagramable インスタ映え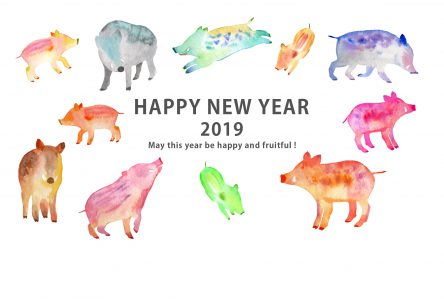 Saturday, January 5th "Making text"
I hope you all had some time off.  I was able to take time off but I always catch up on things I have to do during my time off.  One thing I had to do was to go to a doctor to get colonoscopy examination.  I was confident that I had nothing but it turned out that I had a pretty big polyp.  I got it removed.  I'm glad I got it done during the break.  Other than that, I spent most of my time working on texts that I'll be using for this year.  You might think my vacation is pretty boring but it was actually fun for me.  Believe it or not, I enjoy making texts.  It's kind of my hobby.  
Oh.. I saw a movie.  It's called "A Star is Born"  I think the Japanese title is "Ally".  It was a really good movie.  I really recommend it to anyone who has not seen it. I actually liked it more than Bohemian Rhapsody.  Go check it out! 
colonocopy examination 大腸内視鏡検査